Choose NEXEREN
HIGH-PERFORMANCE DATACENTRES AT THE SERVICE OF YOUR IT
YOUR CERTIFIED DATACENTRES
With a high level of certification and security, our mission is to make provision for the most demanding public or private entities in order to ensure the availability, performance and security of their IT infrastructures.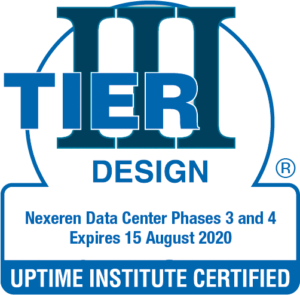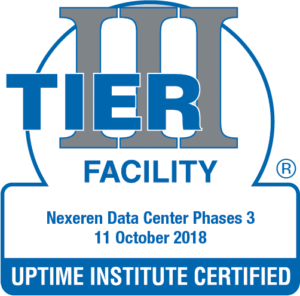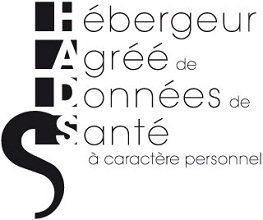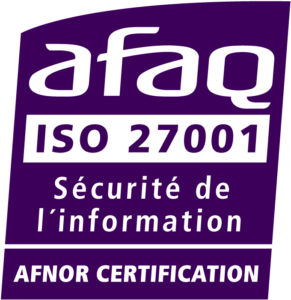 Reducing operating costs
Reducing your operating costs: outsourcing the hosting of IT equipment is always a rational economic decision.
With a very low Power Usage Effectiveness (PUE) rate, thanks to our energy efficiency, NEXEREN is very competitive on the economic front.
The energy to be paid for is almost exclusively the energy consumed by our IT servers, whereas the infrastructure itself has very low power consumption.
Availability and reliability
Maximum availability: using NEXEREN's hosting solutions means having access to the only Datacentres with dual TIER III certification from the Uptime Institute.
This means maximum availability and, in fact, since we opened, uninterrupted IT production.
The design and management of the operation are geared to maintaining operational conditions 24 hours a day, 365 days a year.
It is therefore an optimal solution as regards the reliability of your critical applications.
Density
Electrical density:
Our spaces are designed to meet the most demanding requirements in terms of electrical density.
With racks that you can fill entirely with the most demanding active equipment,
we provide you with maximum computing power per square meter.
Our infrastructure can deliver 20kW to the rack without any electrical or aeraulic problems and for racks grouped in corridors, whatever their number.
Supporting growth
Modularity:
Our offering supports your growth and is scalable over time.
Power demand, physical surface area, urbanization, connectivity… everything is implemented to adapt to your real needs as they evolve, step by step.
HCP, AI, GPU: ready !
"HPC ready":
Our Datacentres are ready to host your IT equipment, be it for Artificial Intelligence, high-volume deep analysis, deep learning or simulation and rendition. In short, for all these power-demanding applications.
Our infrastructure gives you access to High Power Computing (HPC).